Black is a fairly popular color when it comes to fashion, but have you thought about the benefits of dressing your home with this color?
In the interior decoration, the black color denotes elegance, power and gives a touch of mystery, often being used as a key part of a minimalist style. In addition, if it is used in blinds, it provides a series of functional advantages to the spaces, allowing greater visibility to the outside and at the same time maintaining privacy. This is because unlike white, a black cloth blind favors the vision on a bright day, on the contrary, a light color will increase the level of luminosity that we perceive, hindering visibility towards the outside.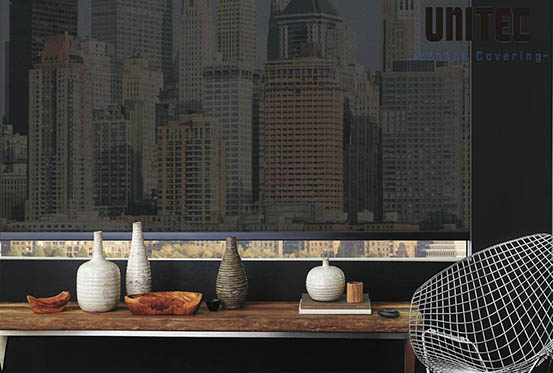 In this same sense, a black cloth blinds will help us create a much more comfortable and productive environment since it avoids the glare that a white cloth blinds would produce due to the excess of light. This feature makes it an ideal fabric to dress the windows of a living room, living room, TV room, office or desk since it eliminates reflections on the screens and high-contrast areas that cause visual fatigue and deconcentration.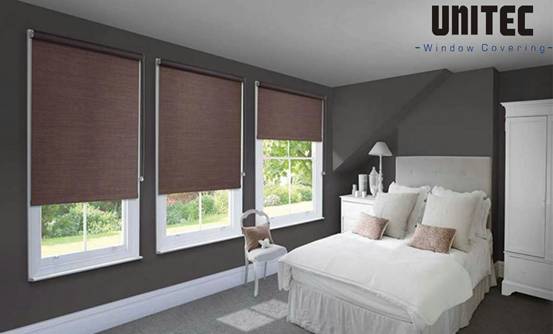 Another advantage that black blinds deliver to the decoration is that, used in contrast to other colors, it will provide spaciousness to the rooms creating more welcoming environments. Recall that black combines wonderfully with any color, allowing play and counteract with brighter tones such as red, yellow or gold; and let's not forget that if we want to achieve a more relaxing style, black and white is a must.
Black blinds can combine in many ways, but to create that spectacular atmosphere that will dazzle your visitors, the key is to define the style of decoration you want to give the space.
For an elegant style, you can opt for UNITEC blinds or a Blackout binds, which in addition to delivering elegance and distinction to your spaces will create comfortable environments since its design in fabric sheets provides the same functionality as a Venetian blind allowing to define the exact opening to obtain a perfect control of light and privacy. On the other hand, if you want to reflect your personality with a more modern or youthful style, you will achieve it with Precious Metals Blinds that thanks to its great versatility and its multiple functional benefits has become one of the favorites worldwide. Finally, we cannot ignore UNITEC blinds, which for all their qualities and benefits are ideal for all environments.